Skyla Laurel Messenger is a beautiful sixteen year old Celestra, blonde hair down to her waist and crystal clear, blue colored eyes. When the story begins, she discovers that she is a pure Celestra angel of the highest rank of Nephilim. This makes her a target for certain people and dark angels that want to use her for their own end, most of all, the Countenance.
Her story includes being tasked with ending the war between the angelic factions and is unaware who to trust, what to do, and how to win. She's also been embroiled in a love triangle between Logan Oliver and Gage Oliver. She has help from Marshall Dudley, another angelic being who has declared his passionate, undying love for her. Marshall is the link to the upper angelic realms and he has powers that can help Skyla when she is in trouble. However, Marshall is not as innocent as he at times seems. Chloe Bishop could be considered Skyla's nemesis however, at times she leads Skyla in the right directions yet at others it seems she may be a hindrance to Skyla. Chloe is a dead girl whom when among the living, lived with her family in the same house Skyla now lives and...coincidentally in the very same bedroom!
Many secrets, twists and turns occur in this series. The end of the series should answer a number of questions including: who will Skyla pick - Logan, Gage, or even Marshall? Will she win the faction war? Will she survive? And what are the other secrets and agendas those close to her have?
Description
[
]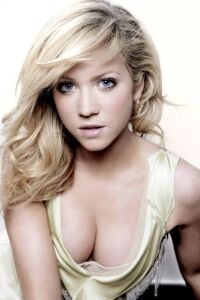 Skyla is described as having golden blonde hair and blue/gray eyes. She is shown to be extremely beautiful, but also insecure. She also gets extremely jealous when she sees other girls with Logan, Gage or even Marshall(even though she usually tries to hide it).
---
Appearances
[
]